Thanks for joining me! Some of you are already familiar with my art, and some of you are just joining me. Since this is the first time creating a blog post, I thought I'd share a little about me -- just remember, creativity is not always neat & perfect! Let's move on, shall we? Here is 1 way I had re-arranged the room, and this "right after" organizing, so it's neat and clean.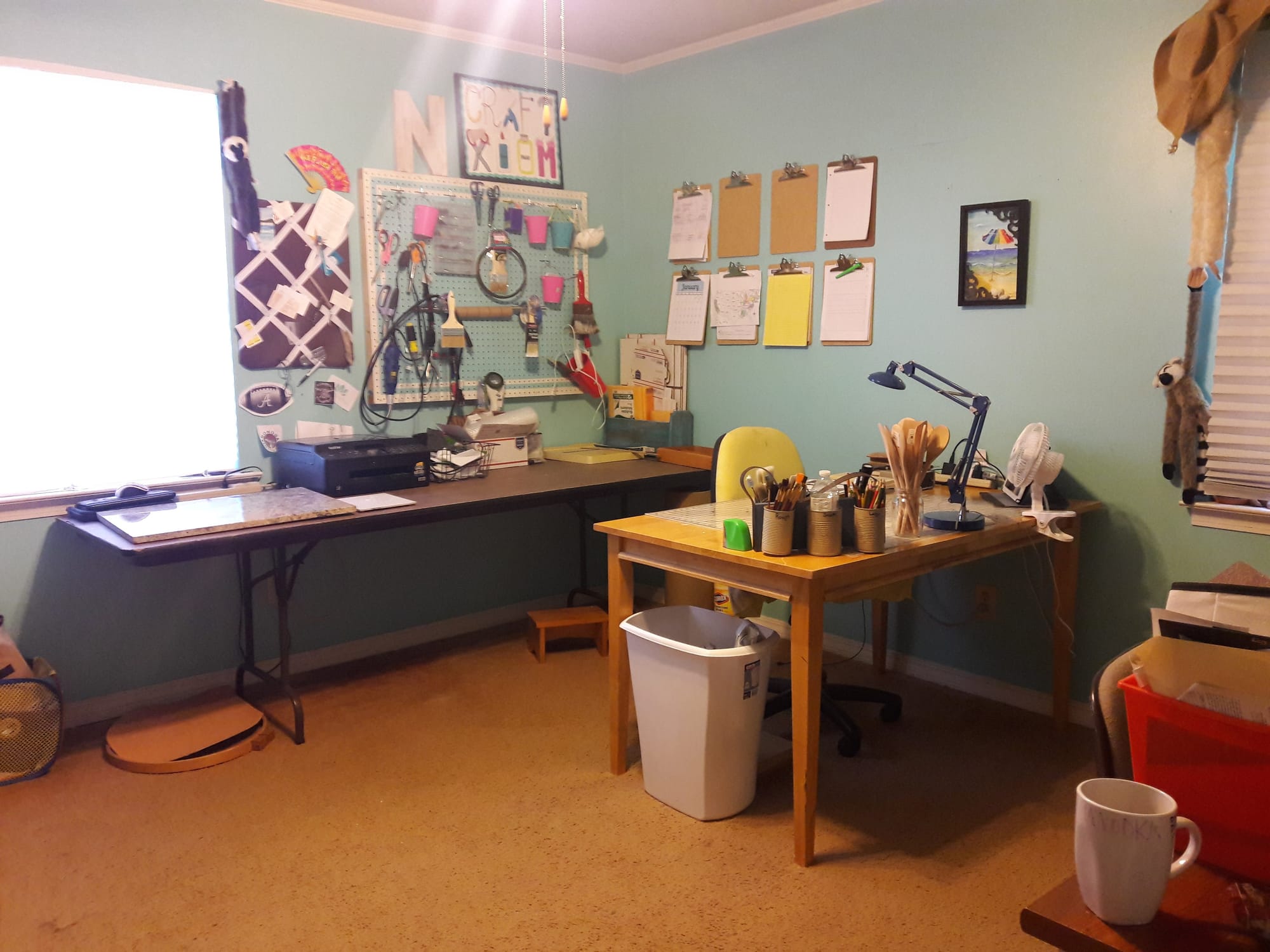 So, when our oldest daughter left for college, I took over her room. At least the dining room will be clean now. It worked for a while, a few years actually. Working in a bedroom and trying to figure out the design for most efficient use, storage, packing, mailing, etc. is not always easy. I think thru the years I've re-arranged it 100 times, trying to clean out each time. Well, it gets cleaned and re-arranged, and then this happens. Not too pretty....
Well, it really was driving me crazy, but, I was excited to create. And, with our youngest daughter leaving for college, we still had a guest room. Fast forward 3 years and now our youngest is home to finish nursing school. Now we don't have a guest room anymore, and, the "craft room" needed another makeover. UGH!
My wonderful husband decided it was now time to overhaul and update our workshop out back. I really thought it would be basic, but -- OMG! he's the best!!! It went from plain stud walls and yard tool storage (along with open areas where squirrels could get in) to the most amazing, relaxing & creative area I've ever been in!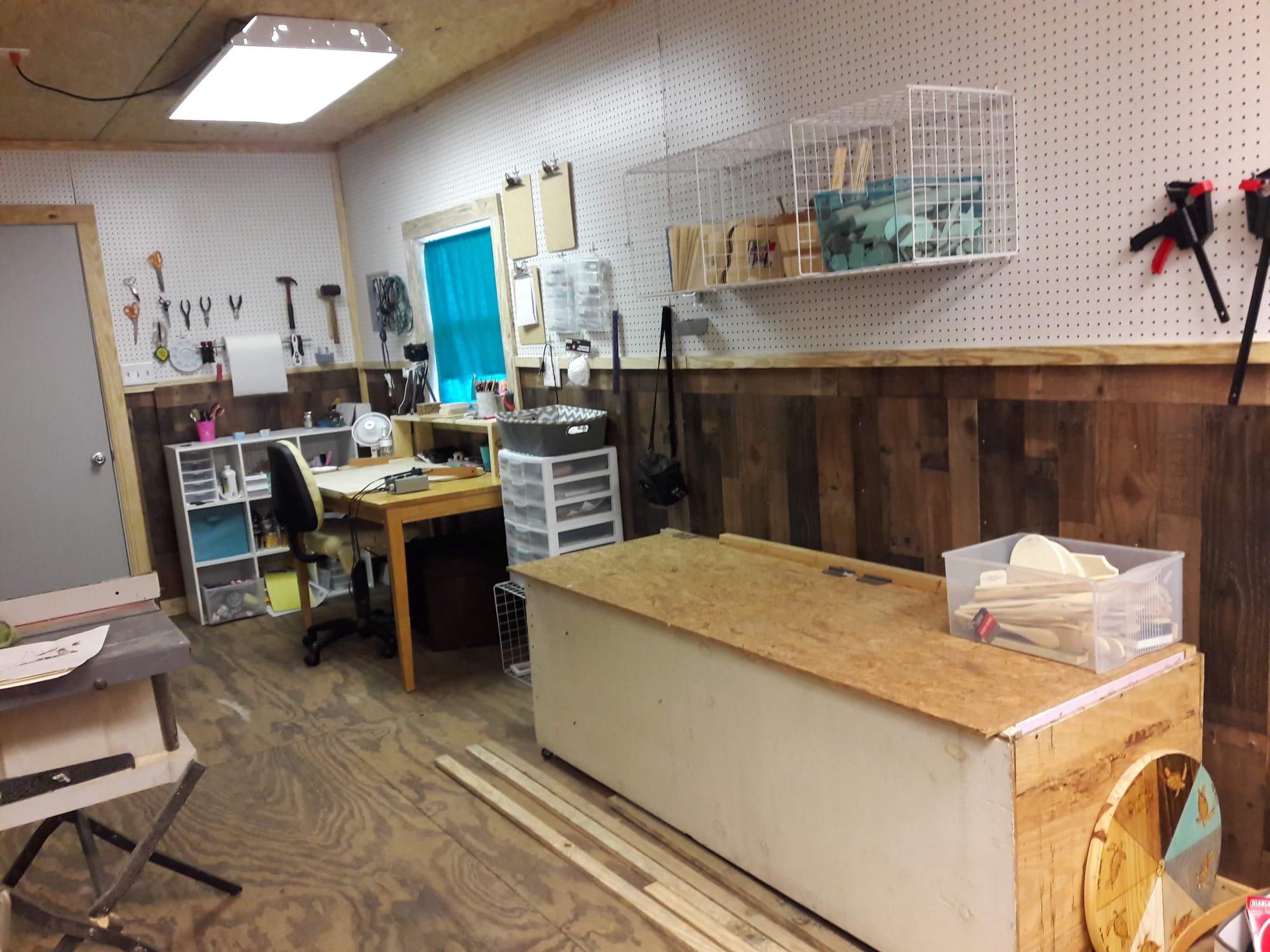 So, there you have it. Now you know where your work has been created in the past and where it will be created in the future. I can look out the window (more on those curtains later), I have a stereo out there, chat table, mini fridge, wood storage, pegboard all around -- I mean what else could a girl ask for?? (oh yeah, more tools & wood!)