As many of you know, I was accepted into Foley's 47th Annual Art in the Park Event and was extremely excited for this two-day event over Mother's Day weekend. I immediately went to work on getting some new burnings done, making sure they were completed, sealed, framed, hangers added if needed, priced, logged .... whew! a lot goes on getting pieces ready. Here are a few new pieces I added for the event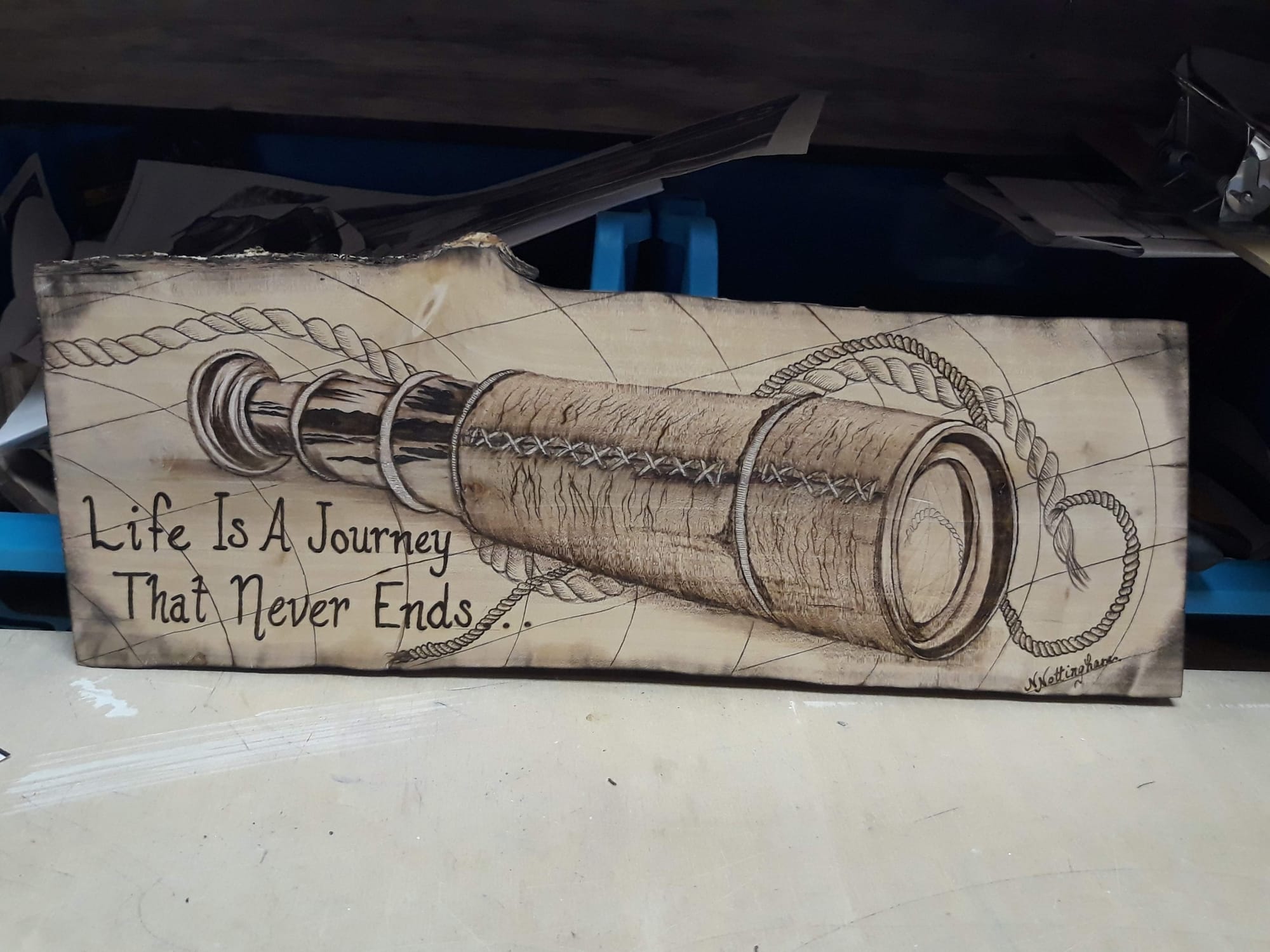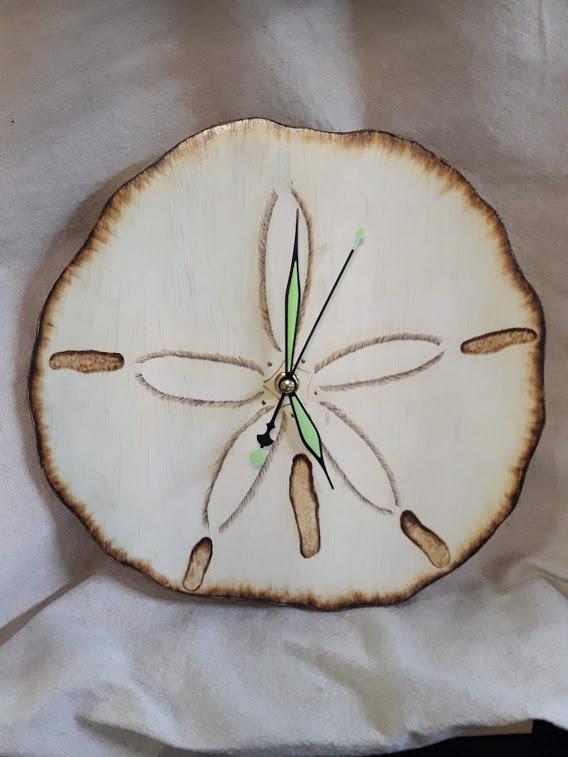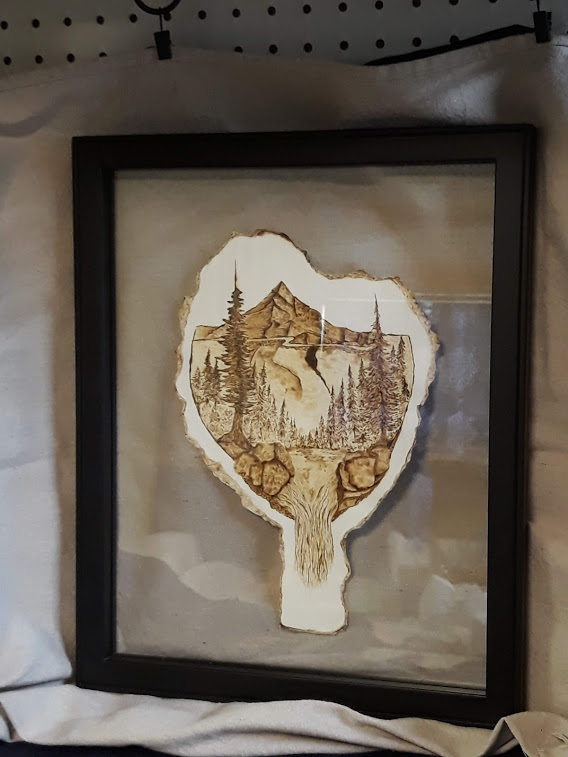 Next up, was to update some colors on my displays. I chose the turquoise/white theme for my booth. It seems everyone loved it because I received quite a few compliments this past weekend of how inviting it was! Here is how the set up looks: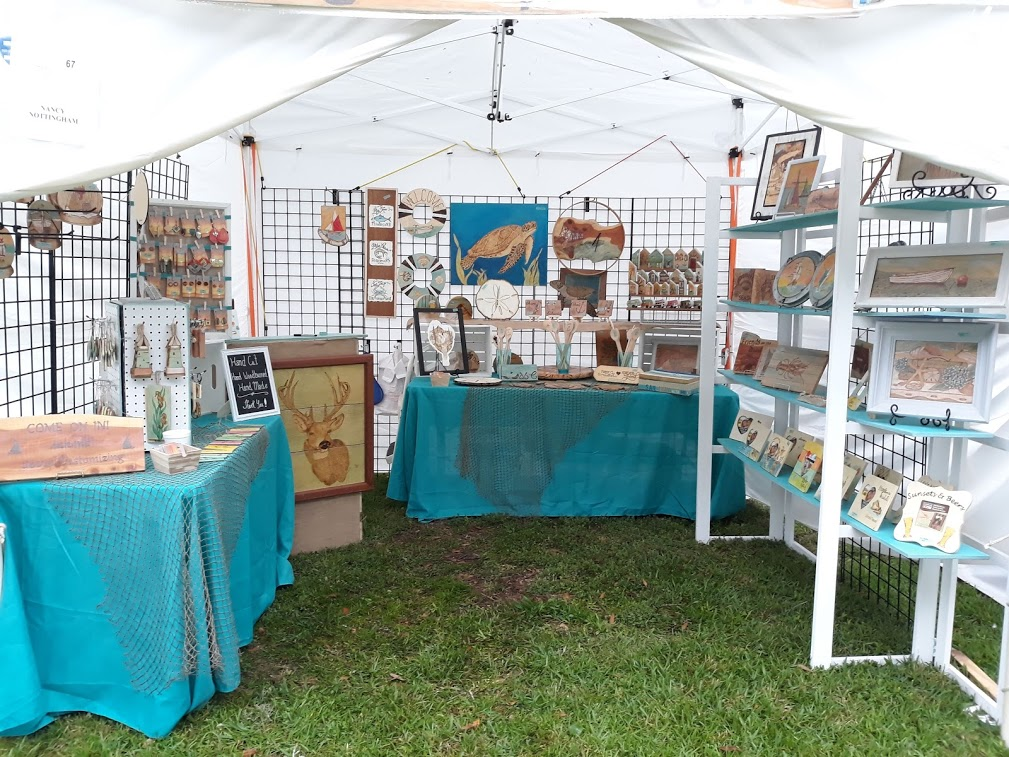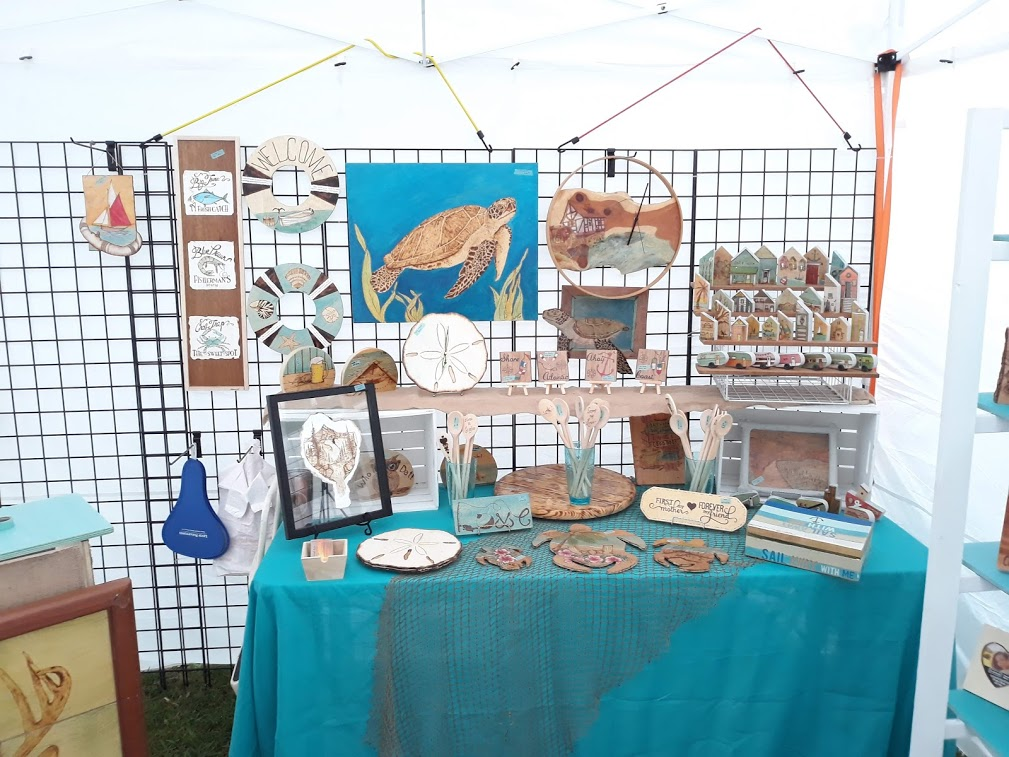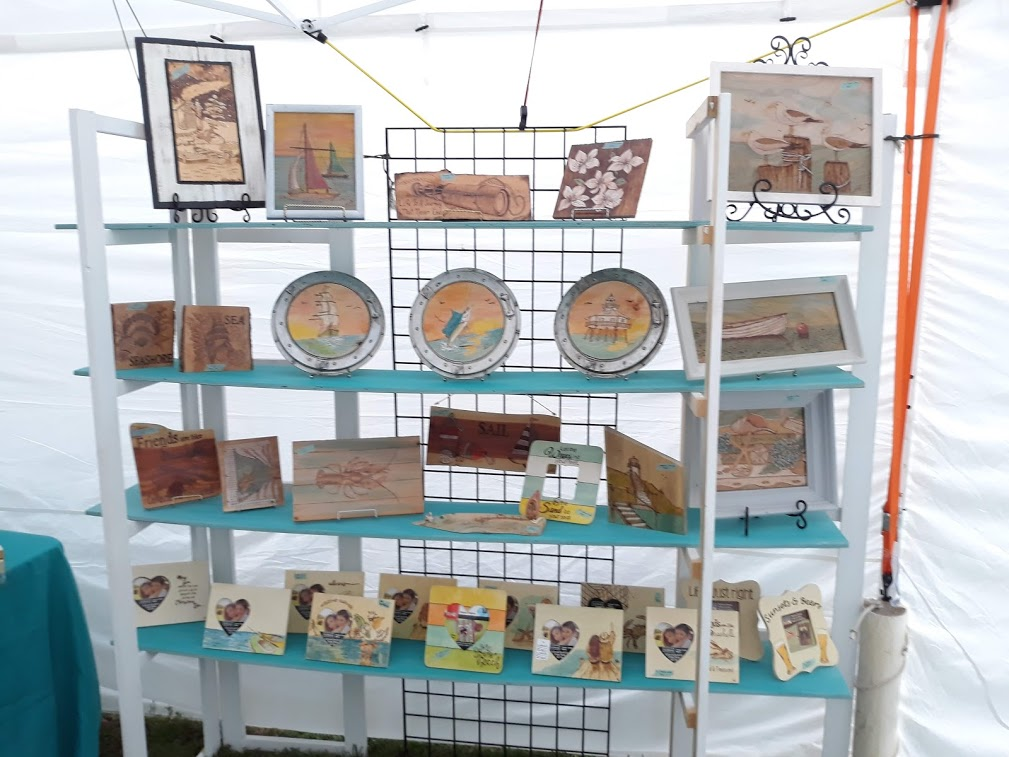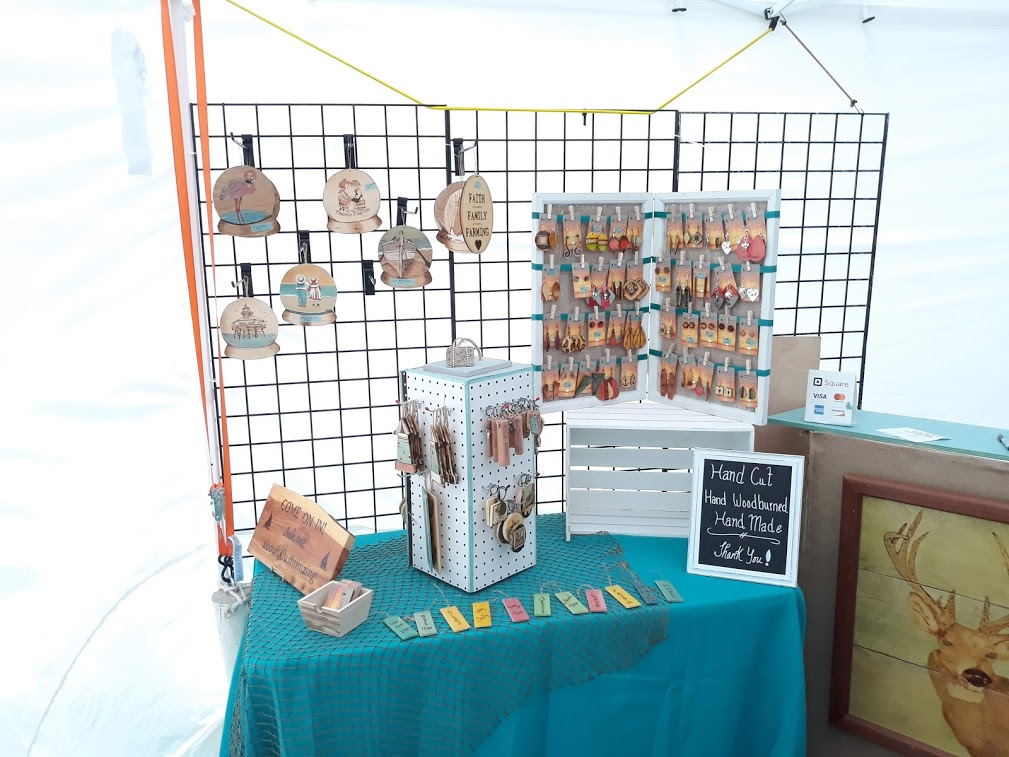 THE BEST:
Day 1 of the event was amazing! Great weather, great people and oh, the event planners were the best!! This show was not only juried to get in, but judged for awards. I was hoping my booth looked good enough! Well, it did! I received the highest honor of "Best of Show" Ribbon! I was ecstatic, shocked, amazed and so many other feelings! I hugged them all when I received the ribbon and the prize!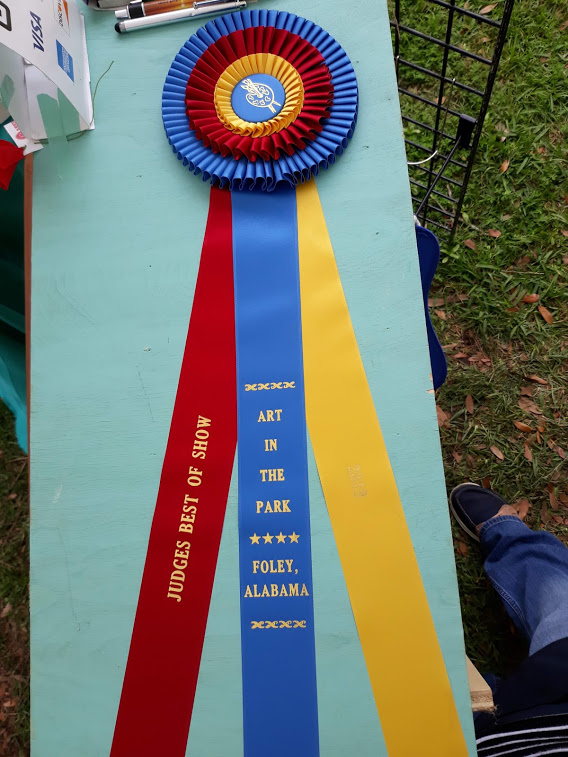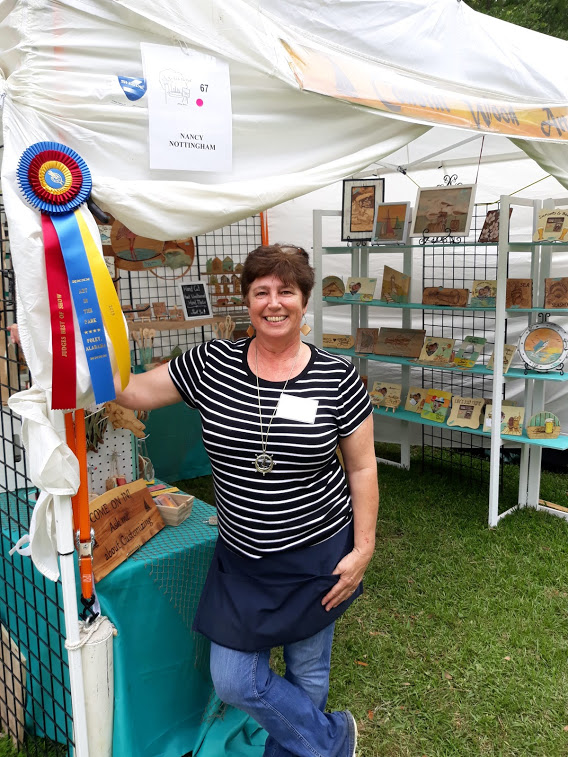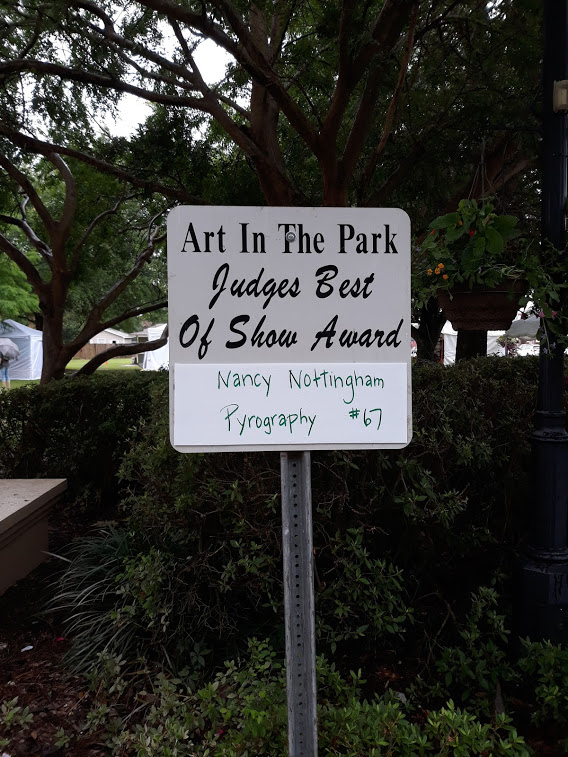 Then came THE WORST:
On to Day 2 -- I arrived early in the morning to open the tent, relax and refresh a few things. As I put my coffee down the lightning struck and a huge crack of thunder happened! Simultaneously, twice, right over my head! I knew this was not going to be good. I had nowhere to go since I was already in the tent. Brightest light ever from the lightning! And then, I felt the wind starting to really pick up. The tent sides were all still zipped shut. I stood at the back of tent, with my legs pushed against the table and my hands pushing on the wall grates with all my might. The wind came with such force. I heard later that it was a microburst. There was so much damage not only to our festival, but all over the county. This is what crashed around me as I was pushing on the grates.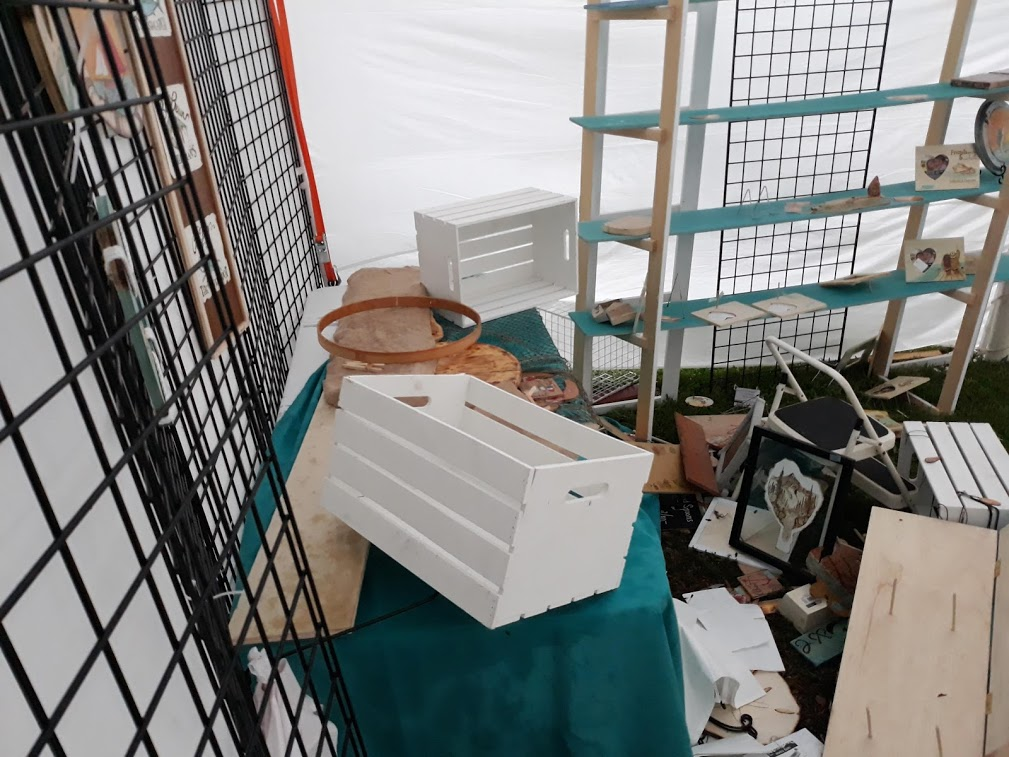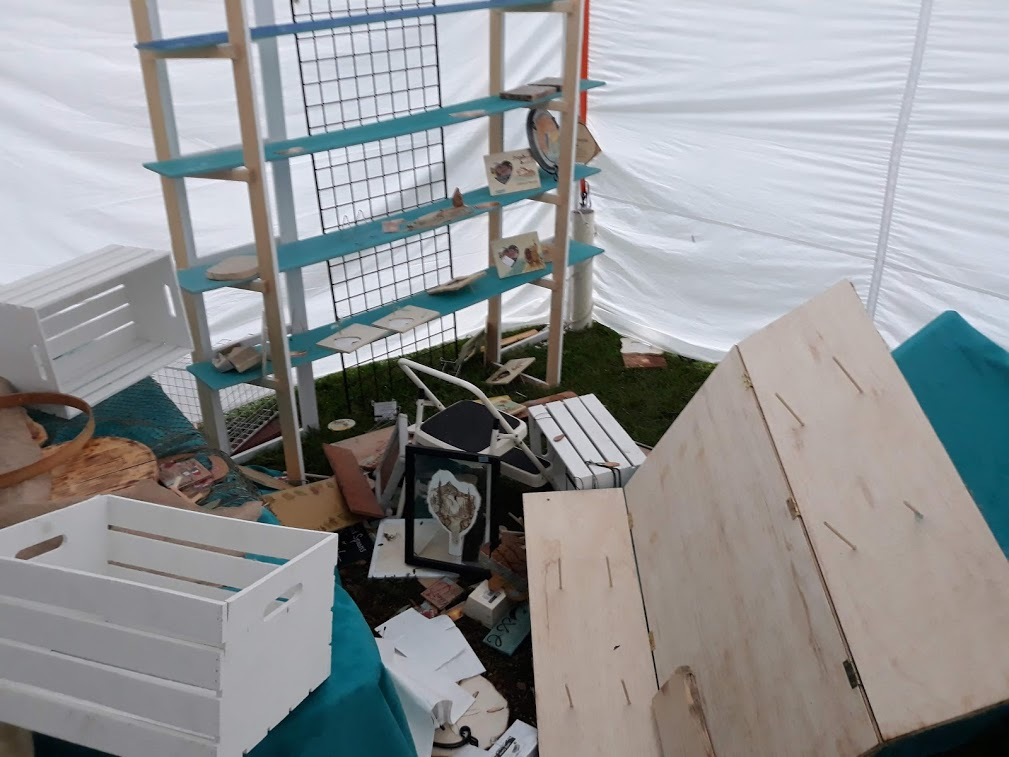 RISING UP:
My husband sent me a text message saying "hang on, strong winds heading your way" and I sent him a picture saying "too late". It happened that quick. My husband is a major blessing to me. We only live about 30 minutes away from this event. He called and asked if I needed him to come down to help me pick it up. I told him I was just starting in 1 corner and working my way thru it. Within 20 minutes, he was there, right next to me, picking everything up, straightening shelves, walls, setting inventory back up on shelves. I love him with all my heart! And, here was the set up for Day 2. Luckily, only 2 small items were damaged in all of this mess!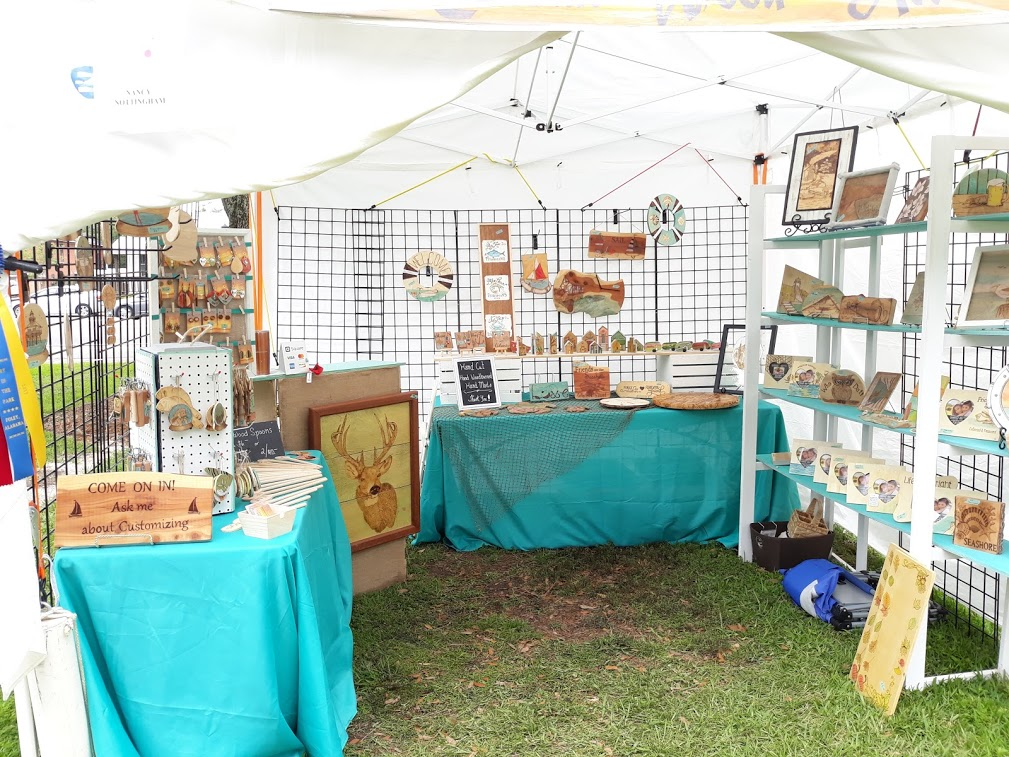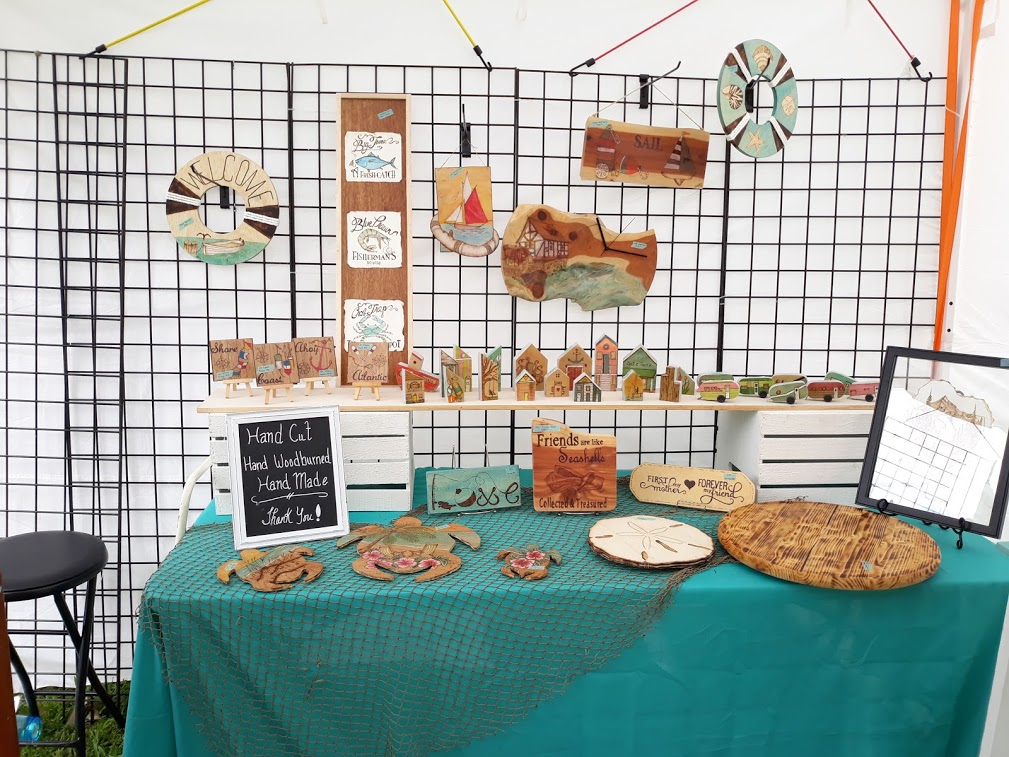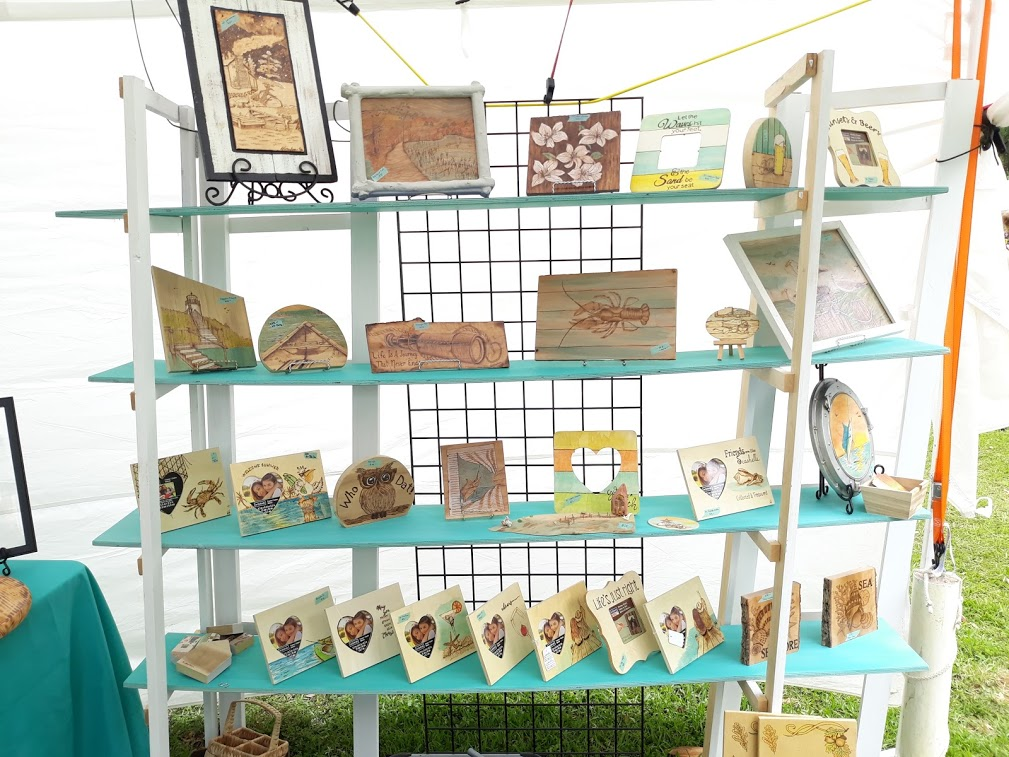 Another blessing is this was the last large event for me until October. Now we will have time to fix up some of the displays that were damaged and create more inventory! I'm quite thankful almost all of the large pieces sold on Saturday so they were not broken during the storm!