Being chosen once to create an official festival ornament is amazing. being chosen a second time? I'm honored!
As some of you may remember, last year i was chosen to create an official festival ornament for Christmas Fest with their logo. The logo was the Grand Marshall Harko the K-9! After selling out of all 50 ornaments I was able to donate a percentage of sales to Harko's fund so they could buy him special equipment.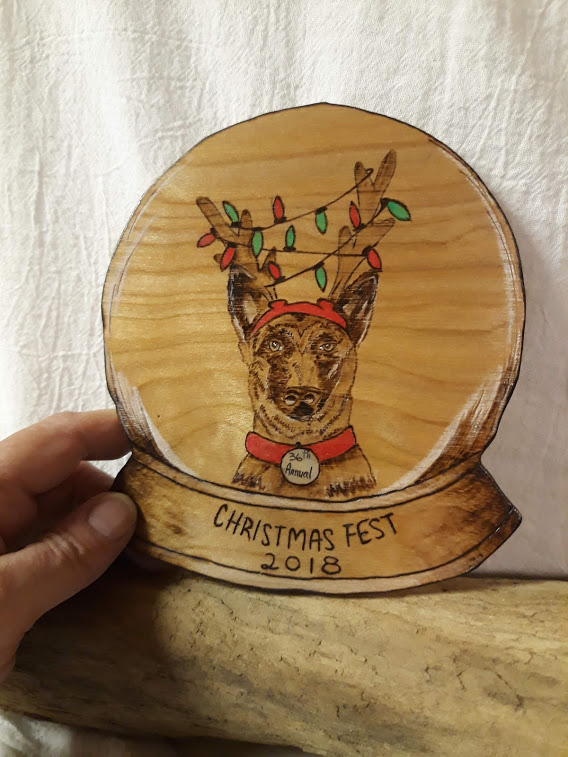 This year, I have been chosen again to create the official festival ornament! Can I just say, WOW! what an honor!
After they sent me the design, and being sworn to secrecy until they revealed it, I played with many ideas. However, with the building having a lot of details on it, I thought keeping it simple would be best. But I wanted BRIGHT. I wanted BLING. I wanted it to just SHINE!
So, after burning the design onto the wood, I made sure the building was a bright white and the trees were the prettiest green. Then it was time for BLING! So, silver glitter it was! Here is the Official Festival Ornament!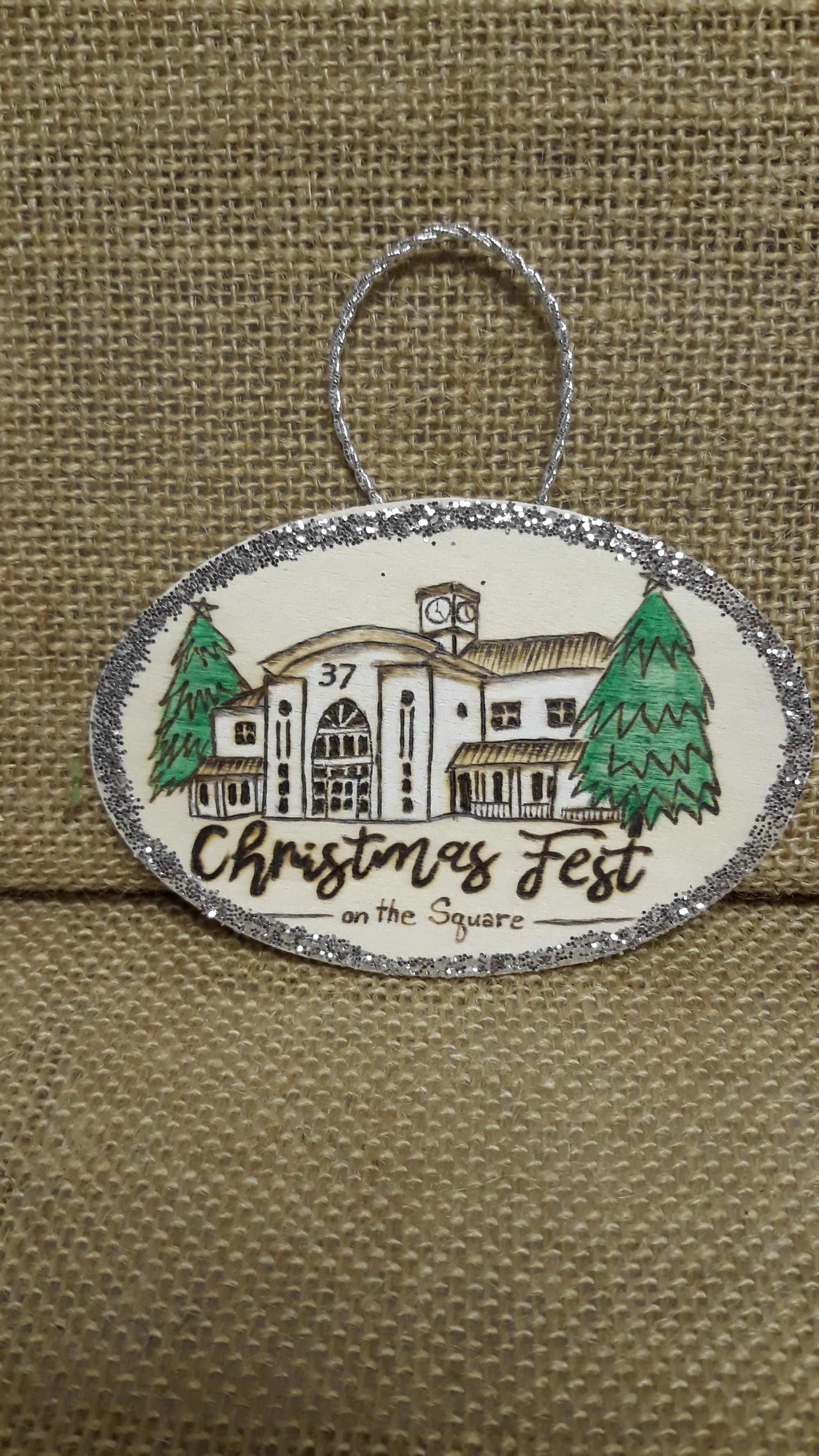 These will be available for $10. You can message on this site to pre-order or purchase right here on this website. I will make sure to speak with the North Baldwin Chamber of Commerce so we get everyone's order in line. These are in LIMITED QUANTITY. Each one will be numbered on the back again.
Now, for the good part. The Donation! It was quite a decision to make, however, the recipient of this year's donation will be the Bay Minette Fire Department. Specifically, the Fire Safety Prevention Program. The fire department has a special place in my heart. My husband, brothers, father & dear friends were and some still are firemen. After completing a special ordered piece with images remembering 9/11 that was quite emotional, I feel the donation should go to the fire department.
Can't wait to see everyone again on Dec. 14!!